Dr. John Worthington
Dip.T.; Grad.Dip.Spec.Ed.; Dip.Sch.Couns.; B.A.; B.Ed.St.; M.Ed.St.; PhD.
Providing independent clinical, school and home based assessment and consultation services to support individuals aged 3 years through to adults. Referrals are accepted from parents, NDIS participants, professionals, schools as well as local, state and federal government agencies. Corporate services are provided to assist families living and working outside Australia. Contact can be made by telephone (0414 883 463), email (info@jweducation.com) or clicking here on the referral form.
Summary of practice and services
Assessment of the educational, cognitive and learning related issues using standardized tests (e.g. WISC-V, WIAT-III) and observational techniques to identify levels of skills and specific learning needs, including dyslexia and other learning disabilities.
Provide "plain English" reports detailing the results including an individual Cognitive and Developmental Learning Profile (C&DLP ©).
Formulating specific written recommendations and strategies to assist the learner.
Provide NDIS independent assessments.
Corporate services providing advice to assist staff in gaining and maintaining overseas postings where families are involved in 'international' schooling, this includes on site assessment services outside Australia.
Provider for the Queensland Association for Gifted and Talented Children and SPELD Queensland.
Registered provider to Medicare Australia and major Australian private health funds, including Medibank Private and MBF.
Author of the Book Shuffle concept and project promoter.
Psycho-educational Testing and Clinical Observations
Standardised tests applied to evaluate the educational and learning related behaviours include:
Wechsler Intelligence Scale for Children – Fifth Edition (WISC-V A&NZ) Wechsler, D. (2016). Pearson Clinical Assessment.
Wechsler Adult Intelligence Scale – Fourth Edition (WAIS-IV) Australian and New Zealand Language Adaptation (2008). Sydney: Pearson.
Wechsler Preschool and Primary Scale of Intelligence – Third Edition (WPPSI-III) (Wechsler, 2002) (Australian edition June 2004).
Wechsler Nonverbal Scale of Ability (WNV) Weschler D. & Naglieri J. A. (2006) Pearson Bloomington, MN.
Wechsler Individual Achievement Test-Australian and New Zealand Standardised Third Edition (WIAT-III A&NZ). Pearson. (2016) Sydney, Australia: Pearson Clinical Assessment.
Depression Anxiety and Stress Scale Second Edition (DASS 2nd Edition). Lovibond, S.H. & Lovibond, P.F (updated 2010) Sydney: Psychology Foundation UNSW.
Adaptive Behaviour Assessment System Second Edition ABAS-II (Harrison, & Oakland, 2003).
Childhood Autism Rating Scale Second Edition (CARS-2) (2010). Schopler, E., Van Bourgondien, M. E., Wellman, G. J. & Love, S. R. Los Angeles, CA: Western Psychological Services.
Peabody Picture Vocabulary Test-Fourth Edition, (PPVT-4) (Dunn & Dunn, 2007).
Expressive Vocabulary Test Second Edition (EVT-2) (Williams, K.T. 2007).
Test for Auditory Comprehension of Language - Revised (TACL-R) (Carrow-Woolfolk, E. 1985).
Developmental Test of Visual-Motor Integration 6th Edition (VMI-VI) (Beery & Beery, 2010).
Developmental Test of Visual Perception (VMI-VI TVP) (Beery & Beery, 2010).
Developmental Test of Motor Coordination (VMI-VI TMC) (Beery & Beery, 2010).
Practice Locations
The practice is located at the Marshall Lane Health Clinic, Brisbane. Home and school assessments are available.
Australia
Sunshine Coast and Gold Coast
Gladstone
Mackay
Cairns
Other Australian and international locations by arrangement.
Qualifications and Registrations
Dip.T.; Grad.Dip.Spec.Ed.; Dip.Sch.Couns.; B.A.; B.Ed.St.; M.Ed.St.; PhD.
Member of the Australian Psychological Society (108643),
Fellow of the College of Educational and Developmental Psychologists,
Registered Australian Educational and Developmental Psychologist (PSY0000954308),
Registered Psychologist Singapore (008060139),
Member of the Singapore Psychological Society,
Member of the Australian Guidance and Counselling Association (Q83/050),
Registered Teacher Queensland College of Teachers (QLD 185180).
More information:
Research and Development Activities
Research into aspects of Early Literacy Development
This research involved a longitudinal (PhD) study comprising the description and analysis of early literacy development and its relationship to the knowledge and attitudes about literacy held by children, parents and teachers. The project now completed was under the supervision of Professor John Elkins at the Graduate School of Education, The University of Queensland (abstract).
Contact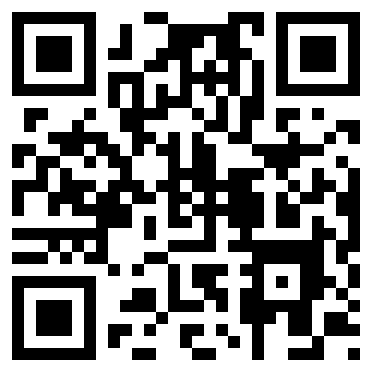 Dr John Worthington MAPS FCEDP MSPS
Educational and Developmental Psychologist
Marshall Lane Health Clinic,
8 Marshall Lane, Kenmore 4069, Queensland, Australia
SKYPE at: johnwortho (Australia)
Australia mobile 0414 883 463
International mobile +61 414 883 463
Email: info@jweducation.com
Web address: www.jweducation.com